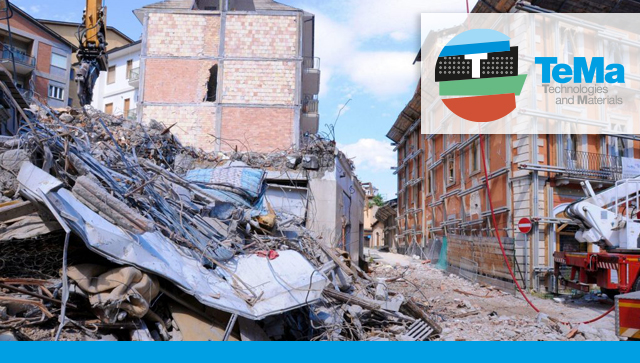 The first phase of the road repair program affected by the earthquake includes 497 priority actions on 124 roads, with a total amount allocated of 474 million euro.
If you comply with the advances, the Anas, as the implementing entity, should have carried out work assignment procedures within the month of May for 40 million euros, and within that of June for 100 million, bringing in the coming days the construction roads to 40 million operational interventions. As Anas said, it was not possible to intervene earlier on the work because all the interventions need relief and complex design phase, given the damage.
The Earthquake Plan had identified three priorities for intervention : State Road 685 "of the Three Valleys Umbres", severely compromised by the strong shock of October 30, the Regional Road 209 " Valnerina ", involved in a landslide of about 60 thousand cubic meters that has diverted the course of the river Nera, and finally the access road to Castelluccio di Norcia, with the securing of the bottom and rocky fronts. Currently we know of the publication of five tenders operating in these localities, for a total value of 16.6 million euros.
The Solidarity Fund of the European Union
In the meantime, the implementation of the EU 1.2 billion Euro Solidarity Fund is under way, which will support the reconstruction and recovery of economic activities hit by the earthquake. The object of use of these funds is for temporary housing, and for rehabilitation operations and measures to protect the public cultural heritage. Only the approval of the European Parliament and then of the Council is expected. A first tranche of aid worth € 30 million has already been allocated at the end of 2016.
The EIB 5 billion agreement
La
EIB – European Investment Bank and the Cassa Depositi e Prestiti have meanwhile signed an agreement to provide the first of the five billion allocated for the reconstruction of houses and businesses damaged by the earthquake. The production facilities such as warehouses, warehouses, instrumental goods , stocks and the like will be recovered and secured beyond the houses. The second billion in sight will instead be dedicated to the reconstruction of public buildings such as schools, hospitals, courts and administrative offices.
The distribution of resources will take place through banking system , which, once they have received the damage certification and the request for intervention, will issue the necessary figures directly to the professionals and companies in charge of designing and realizing the works. The agreement between the State and the Banks is based on the collection of the loan as a twenty-five-year tax credit, made sustainable thanks to the low rates applied by the EIB.