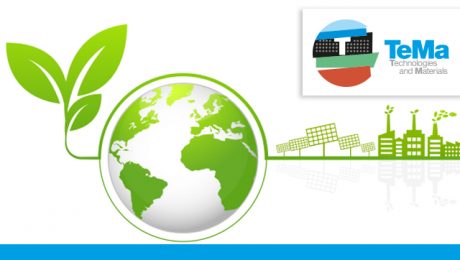 International Energy Saving Day is drawing near and we, being keen to respect the environment by integrating with it rather than forcing it, feel personally involved.
We are experiencing a period in which the issue of energy sources has escalated on a global scale, challenging the plans and forecasts of organisations.
Events have led to a pressing need to ensure that this particularly heartfelt situation, occurring in February 2022, is high on the agenda not only for governments but also for all businesses and families. So, we want to dedicate a few lines to it.
The 'value' of energy saving
Everyone knows that by 'saving energy' they can reduce energy consumption through all their actions and habits. By re-assessing their production and logistical processes and implementing appropriate technologies, businesses can strive to achieve minimum waste. In doing so, everyone can play their part to protect the planet, which is already somewhat damaged by the serious problems caused by climate change.
Small everyday gestures trigger cultural processes that lead to actions on a larger scale, as in the case of companies. Not out of obligation, but because it starts to be worthwhile… And it's a real value.
How to pursue the value of sustainability
As previously mentioned, the first step must be taken by those who succeed in changing their habits and choices in order to contribute to this sustainable model, so that everyone can effectively influence decision-makers.
Nowadays, being sustainable means not wasting, not consuming energy unnecessarily by adopting methods and systems that enhance this commitment to sustainability.
Today, TeMa is acknowledged globally for having introduced, since starting out 30 years ago, geomats, geonets, geomembranes and ultra-technological products to retain and protect the soil, reinforcing it and restoring its retention power. Part of the materials used to make them comes from recycled plastic. This process takes place at two of the company's own recovery plants in Europe. In the most vulnerable environmental situations, TeMa has now put in place biomats and bionets that help the revegetation of areas in the most natural way.
Needless to say, sustainability must be developed by using renewable energy sources that do not pollute the environment.
About 50% of the energy we use in our production processes comes from renewable sources: the IWIS Group, our partner, has three photovoltaic plants: 200 kWp, 150 kWp and 100 kWp.
It is also equipped with a co-generator that can produce an additional 800 kWp. This plant uses the heat naturally discharged by the plants to increase the efficiency of electricity production. The aim is to reduce the Carbon Footprintand CO2emissions.
TeMa Technologies and Materials was founded thirty years ago with a focus on sustainability and research. We will continue at this pace, always improving. After all, it's our job to find solutions.
At an historic moment in time when everything is coming to a halt, we must not forget that we still have ways to increase our knowledge and get ready for the time when everything gets back to normal. The home, for obvious reasons, is now the focus of our thoughts. The more days go by, the more we notice some jobs that have been left aside for too long: a basement to be fixed, a wall to be better insulated or a terrace floor to be changed because it is excessively damaged. So let's discover something more about one of the ways to renovate those parts of the home that require our attention.
Dry renovation: a valid solution
The dry renovation system is a processing method that does not involve the use of water, adhesives or sealants that need to remain in place to dry. Although Italy has always opted for the so-called wet clay-cement system, this does not mean that new methods have not recently been explored. This traditional work method was cast aside during the years of crisis in Italy in the building industry, since it focused on protecting the existing heritage and, therefore, on renovating rather than building from scratch.
Renovating, synonymous with saving
After all, renovating becomes synonymous with energy efficiency. You save on your bills and gain in terms of wellbeing and living comfort, primarily by enhancing the value of your property.  The dry installation system, which can be applied to the outside of a building, to its structure or to its internal system, offers many advantages.
We talk about the eco-sustainability of new materials, because they can be recycled, replaced if damage or deterioration occurs, and even re-used. Moreover, dry renovation allows much quicker intervention times and more sustainable situations because tenants do not need to leave their homes during intervention works.
The materials and method used by TeMa
In the specific context of TeMa Interior, the division dedicated to floors, balconies and terraces, soundproofing and waterproofing membranes are used that are easily shaped and transported because of their minimal weight.
Combined with dry installation, these materials allow short intervention times and greatly reduced costs. But remember that this does not entail any reduction in the performance of the intervention work. The final cost of any intervention will be lower because the thickness of the membranes is reduced and, consequently, the quantity of the materials used.
It is precisely the materials, with their physical properties and excellent performance, that ensure the efficiency of intervention work, first and foremost by facilitating the procedures involved.
To find out about all our applications, visit our website.