Wednesday, 03 August 2022
After being postponed for so many months due to the health emergency, EUROGEO7, the 7th European Geosynthetics Conference will take place at last in Warsaw from 4 to 7 September 2022. We will be participating with our thirty years of experience and our innovative flow of products and functions.
We will be attending with ourTeMa Geo Solutions division, specialized in developing innovative technologies and products for protection, maintenance, retention, reinforcement and drainage in environmental works.
We have achieved these goals because since 1993, when TeMa was established, geosynthetic products have been our targeted approach to geotechnical and environmental applications. At a time when there was little talk of ecosystems, we developed considerable experience in this field, deploying new technologies and finding crucial improvements in terms of durability and less invasive intervention works using geosynthetic products.
The many fields of application range from the most important functions to be addressed in the fields of geotechnical engineering, reinforced earth structures and reinforced soil, to name but a few. They are highly impressive in the fields of hillside agriculture and the urban regeneration of small villages: drainage and filtration for landfills and contaminated sites; roads, railways and other transport applications; rainwater management.
What will TeMa Geo Solutions explore?
The focus is on geosynthetic products and the aspects that make them versatile, high-performance and innovative in geotechnical engineering applications. In particular, we will be focusing on TeMa Geo Solutions technologies for:
removing seepage water using drainage geocomposites bonded with a nonwoven geotextile;
reinforcement and stabilization with geogrids;
the drainage capacity for the cap, bottom and sides of landfills with geonets;
erosion control and drainage with geomats.
Our technicians will be available to provide catalogues and data sheets with performance details.
To learn more: https://www.temacorporation.com/geo-applications/
Our strength is that we never stop striving for the best, in everything: we are at the forefront in researching new materials, studying innovative solutions, focusing on the environment and exploiting resources… We couldn't be any less inclusive.
Our company operates worldwide, we have branches in practically all continents and the concept of 'internationalisation' is our daily bread. We have always worked in contact with different people and cultures and have no difficulty in approaching them: it comes naturally to us!
We are therefore delighted to have been awarded BEE certification for our TeMa South Africa division.
What is it and how does it work?
Broad-Based Black Economic Empowerment, or B-BBEE, is a South African government initiative that encourages businesses to integrate more black citizens into all jobs, from employees to entrepreneurs, and reduce inequality in income.
The assessment is made based on 5 parameters:
Ownership: voting rights and shareholding in the company
Management control: members in management roles and voting rights with control over the board of directors
Skills development: learning opportunities for developing new skills
Enterprise development: support and development of small businesses run by black people
Socio-economic development: corporate investment in economic and social initiatives.
Each parameter is assigned a value that creates the final percentage score, which is used to assign the category level. There are 8 of them, proceeding in descending order: 1 is the level with the highest score, 8 with the lowest score.
TeMa South Africa has been assessed by the EmpowerBEE certification agency and is a certified collaborator at Level 3 – 110% procurement recognition level.
We aim to improve further in order to reach the highest level.
Click here to find out more.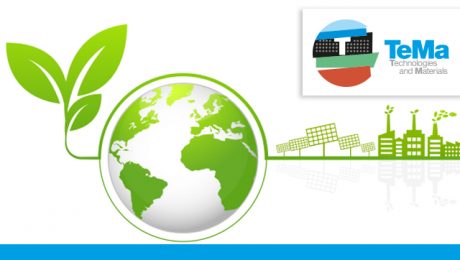 International Energy Saving Day is drawing near and we, being keen to respect the environment by integrating with it rather than forcing it, feel personally involved.
We are experiencing a period in which the issue of energy sources has escalated on a global scale, challenging the plans and forecasts of organisations.
Events have led to a pressing need to ensure that this particularly heartfelt situation, occurring in February 2022, is high on the agenda not only for governments but also for all businesses and families. So, we want to dedicate a few lines to it.
The 'value' of energy saving
Everyone knows that by 'saving energy' they can reduce energy consumption through all their actions and habits. By re-assessing their production and logistical processes and implementing appropriate technologies, businesses can strive to achieve minimum waste. In doing so, everyone can play their part to protect the planet, which is already somewhat damaged by the serious problems caused by climate change.
Small everyday gestures trigger cultural processes that lead to actions on a larger scale, as in the case of companies. Not out of obligation, but because it starts to be worthwhile… And it's a real value.
How to pursue the value of sustainability
As previously mentioned, the first step must be taken by those who succeed in changing their habits and choices in order to contribute to this sustainable model, so that everyone can effectively influence decision-makers.
Nowadays, being sustainable means not wasting, not consuming energy unnecessarily by adopting methods and systems that enhance this commitment to sustainability.
Today, TeMa is acknowledged globally for having introduced, since starting out 30 years ago, geomats, geonets, geomembranes and ultra-technological products to retain and protect the soil, reinforcing it and restoring its retention power. Part of the materials used to make them comes from recycled plastic. This process takes place at two of the company's own recovery plants in Europe. In the most vulnerable environmental situations, TeMa has now put in place biomats and bionets that help the revegetation of areas in the most natural way.
Needless to say, sustainability must be developed by using renewable energy sources that do not pollute the environment.
About 50% of the energy we use in our production processes comes from renewable sources: the IWIS Group, our partner, has three photovoltaic plants: 200 kWp, 150 kWp and 100 kWp.
It is also equipped with a co-generator that can produce an additional 800 kWp. This plant uses the heat naturally discharged by the plants to increase the efficiency of electricity production. The aim is to reduce the Carbon Footprintand CO2emissions.
TeMa Technologies and Materials was founded thirty years ago with a focus on sustainability and research. We will continue at this pace, always improving. After all, it's our job to find solutions.