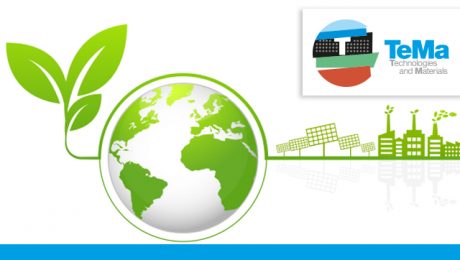 International Energy Saving Day is drawing near and we, being keen to respect the environment by integrating with it rather than forcing it, feel personally involved.
We are experiencing a period in which the issue of energy sources has escalated on a global scale, challenging the plans and forecasts of organisations.
Events have led to a pressing need to ensure that this particularly heartfelt situation, occurring in February 2022, is high on the agenda not only for governments but also for all businesses and families. So, we want to dedicate a few lines to it.
The 'value' of energy saving
Everyone knows that by 'saving energy' they can reduce energy consumption through all their actions and habits. By re-assessing their production and logistical processes and implementing appropriate technologies, businesses can strive to achieve minimum waste. In doing so, everyone can play their part to protect the planet, which is already somewhat damaged by the serious problems caused by climate change.
Small everyday gestures trigger cultural processes that lead to actions on a larger scale, as in the case of companies. Not out of obligation, but because it starts to be worthwhile… And it's a real value.
How to pursue the value of sustainability
As previously mentioned, the first step must be taken by those who succeed in changing their habits and choices in order to contribute to this sustainable model, so that everyone can effectively influence decision-makers.
Nowadays, being sustainable means not wasting, not consuming energy unnecessarily by adopting methods and systems that enhance this commitment to sustainability.
Today, TeMa is acknowledged globally for having introduced, since starting out 30 years ago, geomats, geonets, geomembranes and ultra-technological products to retain and protect the soil, reinforcing it and restoring its retention power. Part of the materials used to make them comes from recycled plastic. This process takes place at two of the company's own recovery plants in Europe. In the most vulnerable environmental situations, TeMa has now put in place biomats and bionets that help the revegetation of areas in the most natural way.
Needless to say, sustainability must be developed by using renewable energy sources that do not pollute the environment.
About 50% of the energy we use in our production processes comes from renewable sources: the IWIS Group, our partner, has three photovoltaic plants: 200 kWp, 150 kWp and 100 kWp.
It is also equipped with a co-generator that can produce an additional 800 kWp. This plant uses the heat naturally discharged by the plants to increase the efficiency of electricity production. The aim is to reduce the Carbon Footprintand CO2emissions.
TeMa Technologies and Materials was founded thirty years ago with a focus on sustainability and research. We will continue at this pace, always improving. After all, it's our job to find solutions.
Wednesday, 13 October 2021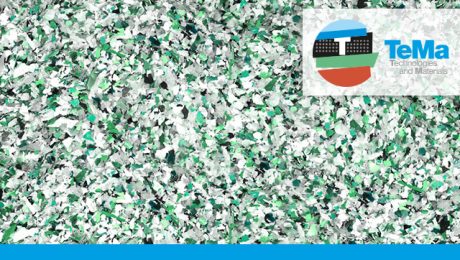 We started out almost 30 years ago and being environmentally responsible has always been part of our philosophy, partly due to the fact that our headquarters are located less than three kilometres from the core zone of the hills recognized as a UNESCO World Heritage Site, and just over 6 km from the edge of the Cansiglio forest.
So protecting the environment was always going to be one of our key commitments, not just in our manufacturing systems, but also in the innovations implemented in the solutions we offer our customers.
Reinforced soil and CO2 savings
Our engineers have redesigned the reinforced soil system, leveraging the very pressure of the soil retained by geogrids, so as to save millions of cubic metres of concrete and aggregate, which would otherwise have to be carried to the site in hundreds of truckloads. Now it takes just one: a considerable saving in terms of CO2 in line with the goal of reducing the carbon footprint, which is the total amount of greenhouse gas emissions generated by a product or a process.
Our geonets and geogrids are made partly from recycled plastic sourced from facilities that are controlled to ensure the resulting plastic meets our standards. A substantial difference in terms of both the collection of material to be recycled and conditioned, and the recycling procedure itself (the material in question is high-density polyethylene, and polypropylene, which comes from bottles, containers, capsules and so on), as well as its preparation, for which – in order to ensure quality – we have set up two plants: EcoTeMa in Russia and Replastica in Romania.
A sustainability journey that TeMa has embarked on and is committed to pursuing further, continuing to invest in technologies and systems with a view to achieving zero emissions by 2050.
Our recycling production process
Material sorting: only materials that meet preset standards in terms of quality and type make it to the next stage. The sorted material is first shredded and then washed, then shredded and washed again. Only then does it qualify as a "raw material" ready to be turned into granules and then extruded and used in TeMa production processes.
It is supplied to our facilities across the Group for them to make into products to be introduced into the market in line with the specifications laid out by designers and in compliance with the legal requirements in the individual countries.

Where does the washing water end up?
The water used for washing is also reused once suitably treated. The portion of water not used is disposed of in compliance with specific government standards on environmental impact.
Renewable energy
Along with plastic recycling and a focus on reducing the amount of carbon dioxide released into the atmosphere, the IWIS Group has installed 3 photovoltaic systems of its own – with rated outputs of 200 kWp, 150 kWp and 100 kWp – as well as a cogenerator, together producing 50% of the energy used in manufacturing.