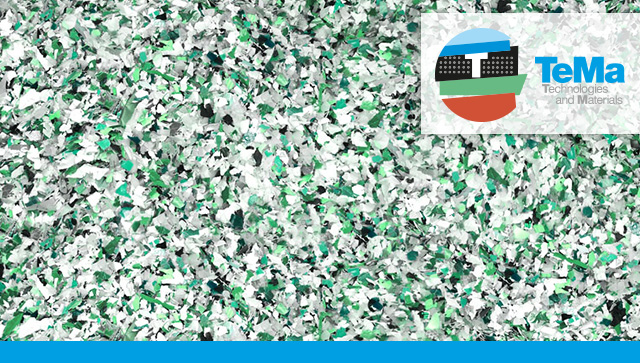 We started out almost 30 years ago and being environmentally responsible has always been part of our philosophy, partly due to the fact that our headquarters are located less than three kilometres from the core zone of the hills recognized as a UNESCO World Heritage Site, and just over 6 km from the edge of the Cansiglio forest.
So protecting the environment was always going to be one of our key commitments, not just in our manufacturing systems, but also in the innovations implemented in the solutions we offer our customers.
Reinforced soil and CO2 savings
Our engineers have redesigned the reinforced soil system, leveraging the very pressure of the soil retained by geogrids, so as to save millions of cubic metres of concrete and aggregate, which would otherwise have to be carried to the site in hundreds of truckloads. Now it takes just one: a considerable saving in terms of CO2 in line with the goal of reducing the carbon footprint, which is the total amount of greenhouse gas emissions generated by a product or a process.
Our geonets and geogrids are made partly from recycled plastic sourced from facilities that are controlled to ensure the resulting plastic meets our standards. A substantial difference in terms of both the collection of material to be recycled and conditioned, and the recycling procedure itself (the material in question is high-density polyethylene, and polypropylene, which comes from bottles, containers, capsules and so on), as well as its preparation, for which – in order to ensure quality – we have set up two plants: EcoTeMa in Russia and Replastica in Romania.
A sustainability journey that TeMa has embarked on and is committed to pursuing further, continuing to invest in technologies and systems with a view to achieving zero emissions by 2050.
Our recycling production process
Material sorting: only materials that meet preset standards in terms of quality and type make it to the next stage. The sorted material is first shredded and then washed, then shredded and washed again. Only then does it qualify as a "raw material" ready to be turned into granules and then extruded and used in TeMa production processes.
It is supplied to our facilities across the Group for them to make into products to be introduced into the market in line with the specifications laid out by designers and in compliance with the legal requirements in the individual countries.

Where does the washing water end up?
The water used for washing is also reused once suitably treated. The portion of water not used is disposed of in compliance with specific government standards on environmental impact.
Renewable energy
Along with plastic recycling and a focus on reducing the amount of carbon dioxide released into the atmosphere, the IWIS Group has installed 3 photovoltaic systems of its own – with rated outputs of 200 kWp, 150 kWp and 100 kWp – as well as a cogenerator, together producing 50% of the energy used in manufacturing.