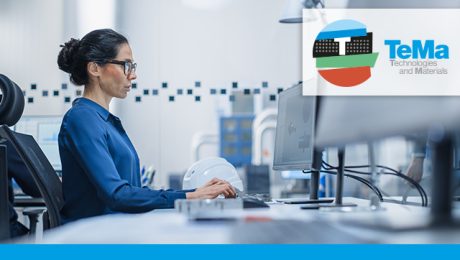 Ensuring that products fulfil the required functions and standards has been our mission since the outset of our company. All materials exposed to sunlight, moisture and temperature changes are exposed to the damaging effects of nature. There's also erosion due to rain, which can play a major role in the deterioration of many building materials.
It's therefore important to work with institutes that have weathering test equipment and expertise in testing services for the building materials industry, for residential and commercial construction.
Why it's important to test solutions
Each company like ours aims to meet the expectations of those who choose it and, of course, to comply with all applicable regulations. Testing the solutions we provide allows us to guarantee performance also under critical conditions, offering our customers cutting-edge products, and to support designers in planning and installers during the installation stage. As for innovation, our customers' expectations are always very high: indeed, dozens of new products are being tested and waiting to be introduced into the market.
The tag-line of the specialised divisions of TeMa is 'Solution' and, to be true to this requirement, a product must meet a series of specifications of on-site competitiveness, service effectiveness and a long life.
The tests involve special equipment for testing durability, compressive and tensile strength, drainage capacity and mechanical protection, ventilation and vapour diffusion performance, thermal and corrosion resistance… as well as many other functions viewable here.
This is all achieved as a result of the close connections between our Technical Department, where market demands are examined and possible solutions studied, and Labs, where tests are carried out to check performance and guarantee performance parameters. By working with accredited independent external labs for testing procedures, we can improve throughout all stages of the production process.
Our certifications
CE marking is featured on all product lines in our catalogue, in compliance with the CPD (Construction Product Directive) 89/106/CEE. The pursuit of excellence has led us to implement a certified quality system, UNI EN 3001:2000, which ensures performance levels throughout production. We also hold various international patents.
Activities at TeMa labs
Raw material testing: we check the quality of raw materials.
Support for R&D: our solutions are the result of continuous research into market requirements and constant improvements.
Supervision and monitoring of production processes: we check that production processes comply with standards and the studies undertaken.
Quality and performance testing of end products and prototypes: tests to check performance, initially of prototypes followed by end products.
Spot tests on production batches and conformity checks: on end products and by testing application solutions.
Quality control: we check that products meet the standards of individual countries and the required performance.
Drafting and updating of product data sheets: each product has its own data sheet, promptly updated, with technical data indicating its performance.
Certifications: those required for each country in which we operate and the environmental certifications to be guaranteed for our customers.
Find out more on the  dedicated page of our website.
In all three of its divisions, TeMa has an in-company technical department that supports and assists its customers in the various phases of implementing a project. We take care of all the details, from choosing the solution to using the method of installation.
At TeMa, our technicians use in-depth analysis and cutting-edge software to propose effective, complete and reliable solutions for any type of intervention in the field of geosynthetic products. The dimensional evaluation, structural checks and specifications of the products to be used are of considerable support for the planner or the contractor. But that's not all. The same is also true for the most experienced operators in the sector who feel the need to expand their knowledge, gaining experience in a constantly developing field. And the outcome? Being able to propose versatile solutions in step with technologies.
The companies in the IWIS Group, including TeMa, have implemented their production plants using innovative technologies, investing in a system that ensures that soil, air and water are protected. We have three photovoltaic plants, 200 kWp, 150 kWp and 100 kWp, which allow us to use energy obtained from renewable sources. The holding company also uses recycled materials for some of its production processes, relying on 4 specific plants for recycling plastics.
TeMa Geo has the support of a research laboratory, among other things, since the company firmly believes that only constant commitment to researching and developing new solutions is the key to success and constant improvement. Collaboration between the technical office and the testing and quality laboratory, especially in the geosynthetics sector, is fundamental: it gives the company's customers state-of-the-art solutions with researched and tested products while supporting planners and contractors with the correct installation of the proposed solutions. Tests of durability, compressive strength and drainage capacity in the most critical situations are just some of the tests that TeMa laboratories carry out daily to ensure that its products meet the strict pre-established quality standards. The fact that these products are natural and/or recycled guarantees that they are not harmful to the environment, confirming TeMa's commitment to environmental protection.
It is precisely this continuous pursuit of excellence that has allowed TeMa to obtain UNI EN ISO 9001:2000 certification, which acknowledges a quality system with the highest levels of performance. Moreover, in compliance with the CPD (Construction Product Directive) 89/106/EEC, the product ranges proposed by TeMa have followed the procedure to obtain the CE mark.
Find out more about TeMa Geo Solutions products.