It is essential to avoid making errors when designing and installing membranes for the protection and drainage of foundations: if any damage results over time due to design errors, you will not be entitled to compensation from insurance companies. Moreover, repairing damage to foundations could be very expensive and intrusive, or, in the most extreme cases, impossible to carry out.
THE CONFIGURATION OF THE WATERPROOFING SYSTEM, THE CHOICE OF SUITABLE MATERIALS FOR THE STRUCTURE AND THEIR CORRECT INSTALLATION ARE THE KEY ELEMENTS FOR WORK PROPERLY DONE.
Here are some tips from us for properly done installation:
1- To obtain excellent drainage, use TeMa Building membranes bonded with non-woven fabrics that act as filters to prevent soil from clogging the system.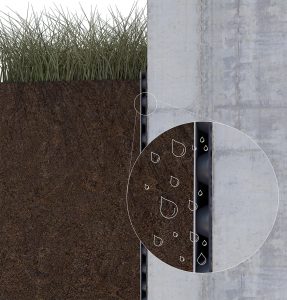 2- To provide mechanical protection for the waterproofing, use studded membranes, following the specific instructions for installation. The TeMa Building range offers membranes with specific mechanical resistance and various dimensions of studs, making them suitable for the different types of performance required.
Important: As they have concentrated pressure points, membranes with particularly sharp studs may easily mark the waterproofing membrane if installed with the studs facing it.
The studs of TeMa Building membranes have a truncated cone shape and the larger surface area in contact with the waterproofing allows safe installation with the studs facing both the membrane and the ground.
3- The mechanical fixing systems of the TeMa Building range are specifically designed for easy and safe installation of the membranes. They can also withstand stress resulting from backfilling and the natural settling and subsidence of the soil, without damaging or tearing the membrane.
Important: The application of the flame-applied membrane alone is not recommended, since it makes the system more vulnerable during backfilling operations and settling.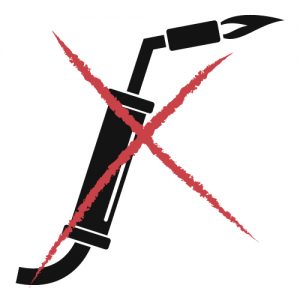 Thanks to these precautions during installation, you will be guaranteed an excellent and long-lasting result, protecting the building from seepage and damp!
Visit our website to find out about all our membranes!